Commercial pressure washing for properties in gloucestershire
We provide commercial pressure washing for all industries, including retail, education and residential on behalf of letting agencies.
As a company striving to be the best in the county, we adhere to a strict safety policy. Our staff will carry out a risk assessment to ensure no accidents happen whilst performing our duties.
Our Business Is To Make Yours Shine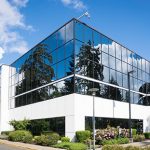 Courtyards, exterior footfall areas, kerbs, and pathways all freshened up – you'll be surprised what colour those slabs are once pressure washed.
Our staff work to a professional standard.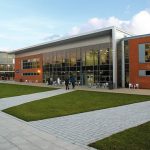 Playgrounds, courtyards, passageways, and all main footfall areas – make a fresh, clean impression for when students and parents attend.
Our equipment and staff can transform your spaces.
Make your store stand out from the rest by allowing us to power wash your discoloured entrances and footpaths.
Working outside of your opening hours to minimise disturbance.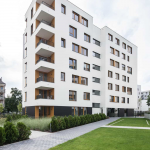 Revitalise exteriors of apartment blocks for residents and visitors by using our pressure washing service.
Our treatment service eliminates any slippery algae to prevent slips.
Commercial Cleaning Services
Want to brighten up your business exterior?
We can get that fresh look back to your storefronts, office and apartment blocks.

Are you looking to brighten your school for the upcoming term - making a great impression to students and parents alike?
Our pressure washing service not only makes pathways safe to walk on but rejuvenates buildings by treating surfaces to a professional standard.